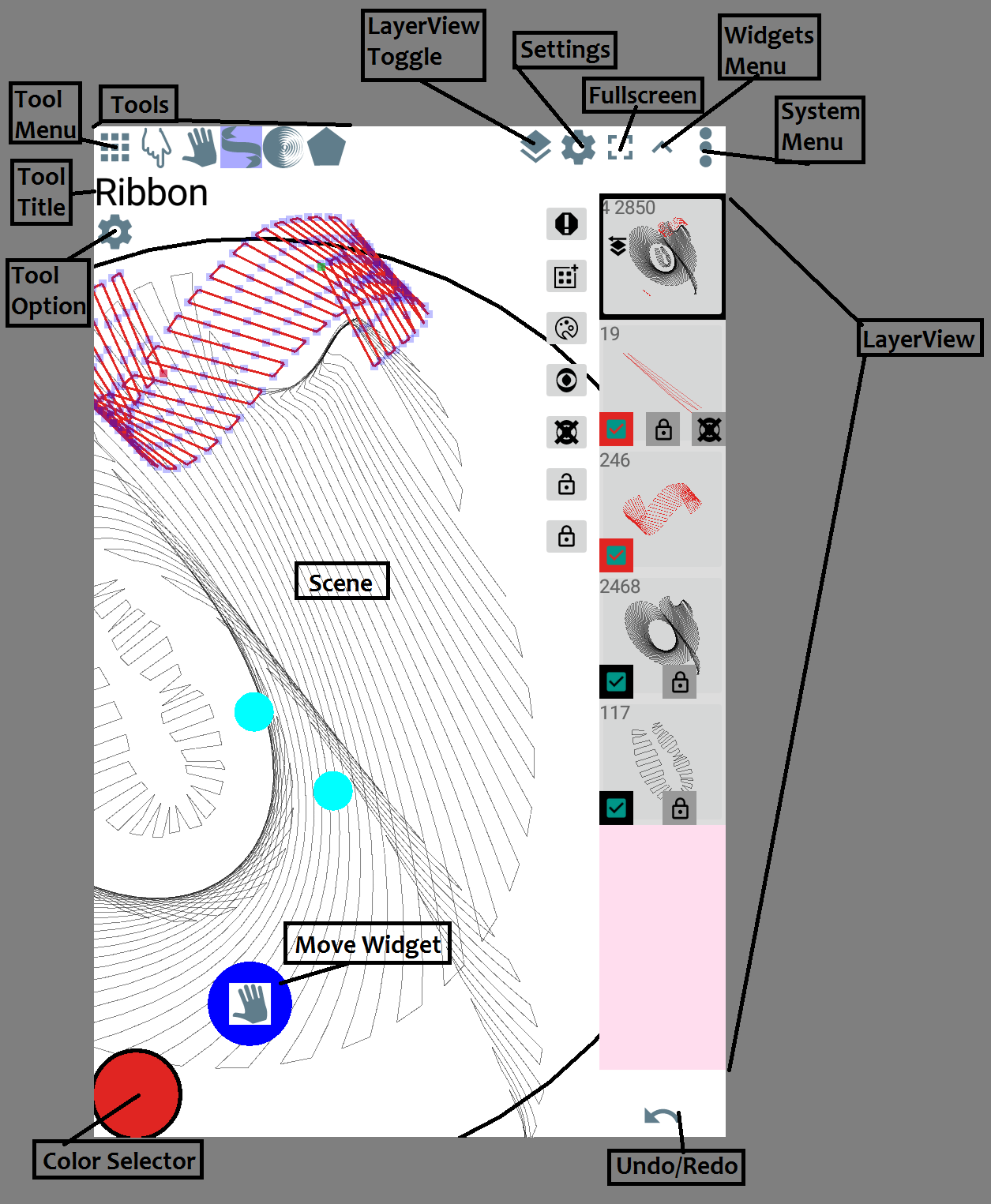 Tool Selector
The tool selector is the Tool Menu button and the 5 quick selection tools, of the last five tools you used.

LayerView toggle
The LayerView Toggle toggles the LayerView at the side.

Settings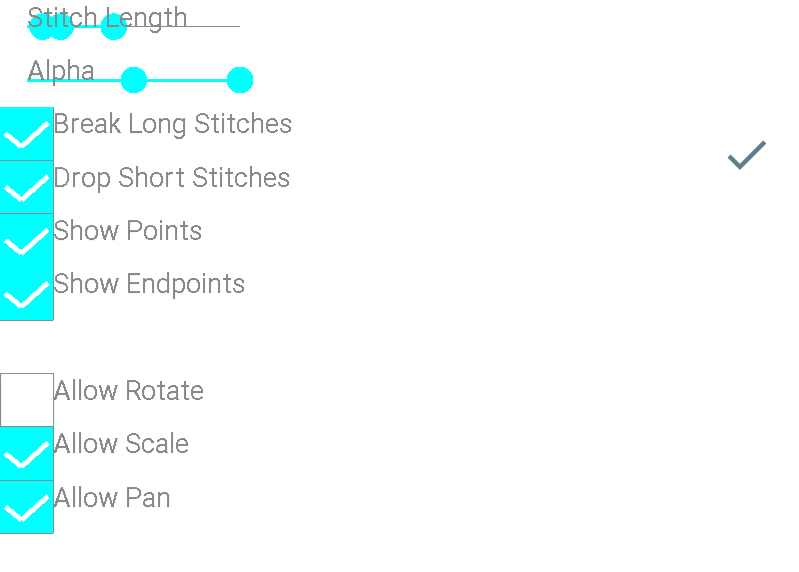 Fullscreen
Toggles Fullscreen Mode.

Widget Menu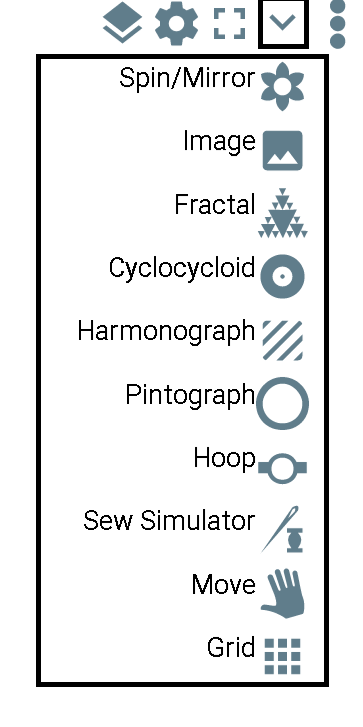 System Menu
The system menu: Share/Save, Load, Clear, About, Exit.
For additional information on Share/Save, and Load: See Files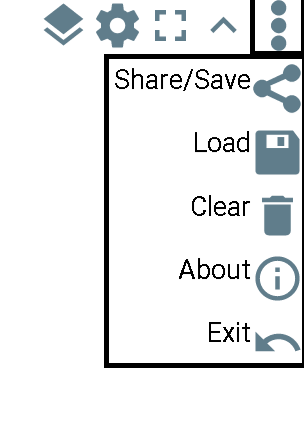 The layerview allows for a viewable and manipulations of the various layers.
Undo/Redo
Located in the bottom right, the undo and redo buttons remove and restore changes to the embroidery. This is limited to 25.

Color Selector
Located in the bottom left, the color selector changes the colors for the currently selected layers.