Philosophy
There is only one type of stitch in machine embroidery. It's the same interlocking stitch that was invented in the earliest form of a sewing machine. All stitches, in modern machine embroidery are series and patterns of this simple running stitch. All embroidery can been seen as graphs of straight connected lines, between various points.  Since sets of colored lines are the core medium of all embroidery. Touch Embroidery has a set of tools that allow you to, in the app, edit and create lines which can be saved as embroidery patterns, and sewn on an embroidery machine. This understanding is central to the early philosophy of the app. There are plans to expand the ways Touch Embroidery works, and introduce some complex vector shapes and some more traditional tool designs.
Scene
The basic interface is similar to many art programs. You are given an area to work with which is effectively infinite in size. You can zoom and pan across the scene. Though it isn't on by default, you can also turn on rotation. These are nearly always available to you via typical android gestures of putting two fingers on the screen, and manipulating by typical pinch-to-zoom gestures. This is except in cases when you have a tool that would prevent this, such as some of the tools that can use multiple fingers like Shapes-Line and Ribbon. Touching the scene with 3 fingers resets the scene and brings you back to the origin point.
For an in depth view of the interface and the various parts of the interface.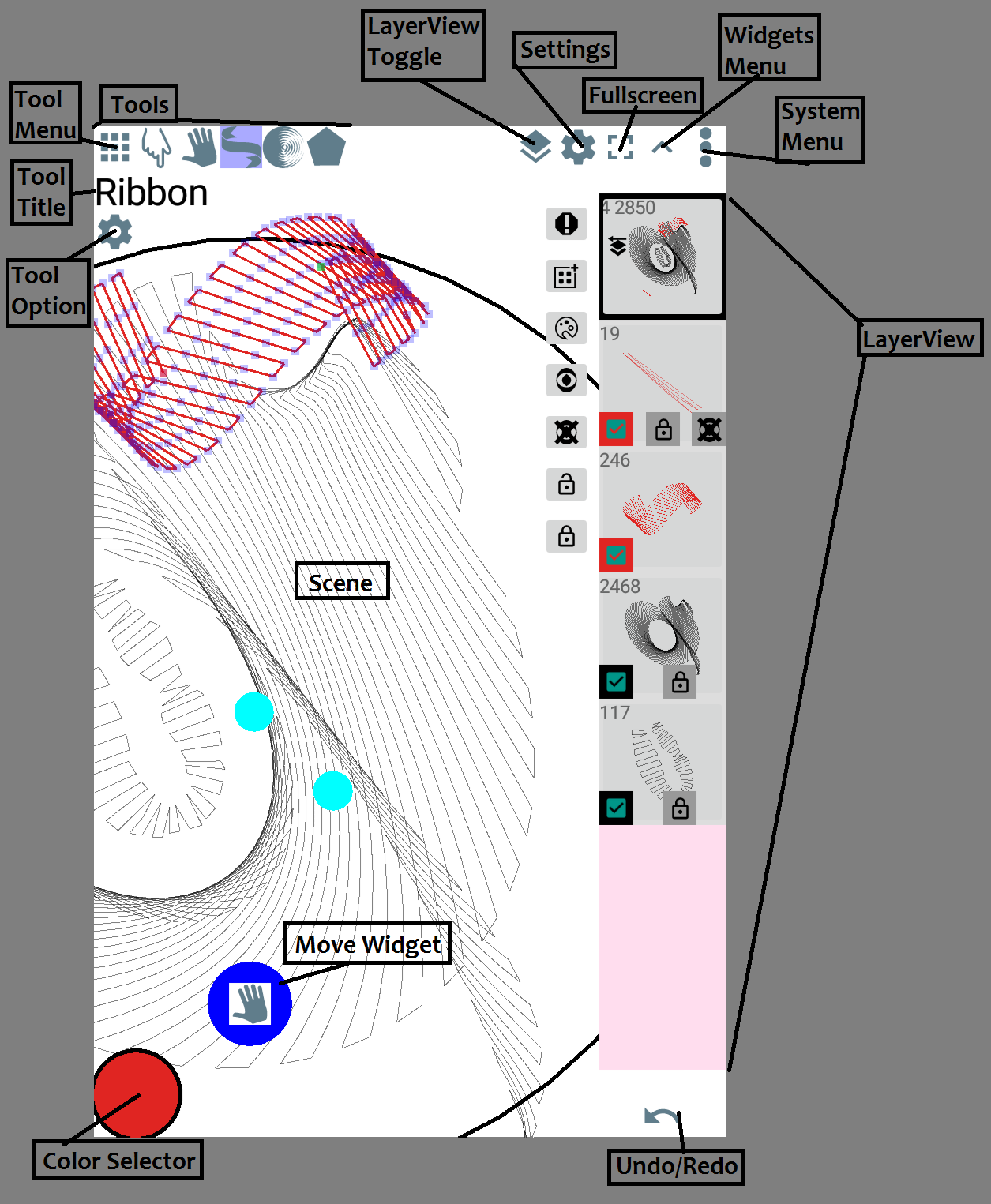 A layer refers to a single unit of unbroken stitches.
Because groups of continuous stitches can be seen as a single object, and there is a need to cut the thread as well as change the thread to get a different color of thread. Embroidery can be viewed in layers. With each set of stitches occurring in sequence just as they must occur in a sequence when they are sewn. See LayerView for how to use LayerView and interacting with layers.
Each set of stitches must have a color they should be. See Colors for additional info.
The tools are line manipulation and generation tools. You can change large number of points in specific ways directly modifying the design, by these tools. As well as several that create new lines either simply or in patterns.
Tools work on the currently selected layers. Layers are selected in the layer view or by default when they are created.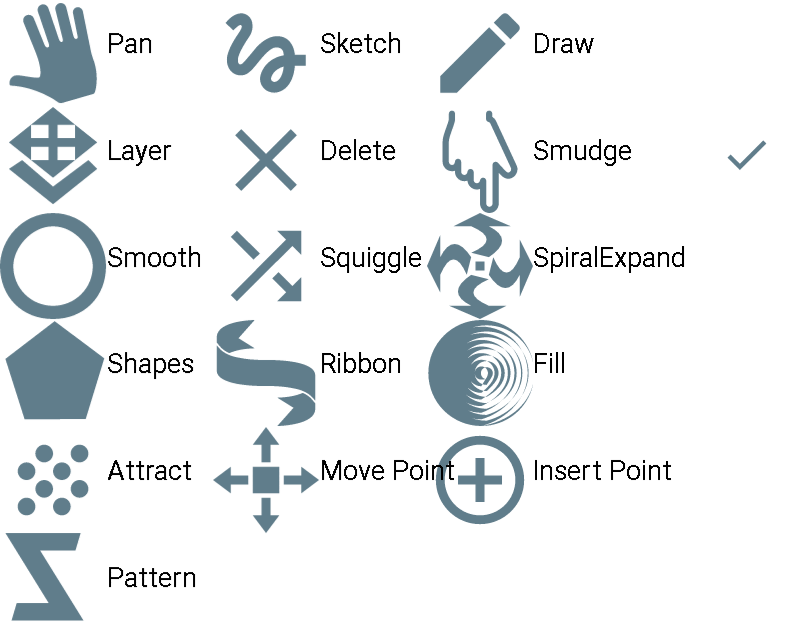 These are usually fully formed screen objects that occupies scene space or interface space, most and create various stitches.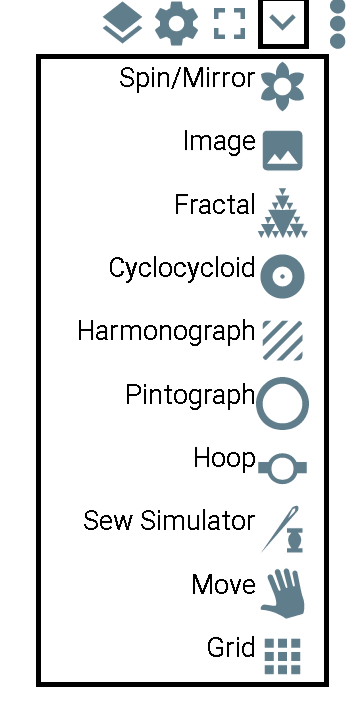 Touch Embroidery creates, reloads, updates various files and Embroidery file formats.